PRTEC TENANTS
Sunne Cleantech Lab
---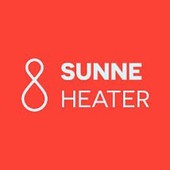 Sunne Cleantech Lab focuses on the design and commercialization of clean energy and energy efficiency products and services that accelerate the adoption of renewable energy sources.
Market Opportunity
In the US alone, businesses and homes spend over $180B to heat water.
SUNNE HEATER™ can be adapted (scaled up and down) to serve in residential, commercial and industrial applications.
Total Addressable Market (TAM) is in the billions of dollars.
Products or services
Our first product, SUNNE HEATER™ (patent-pending) is a solar water heater that is 50% more compact and 40% lighter than current solar water heaters.
Achievements
Selected to participate in prestigious programs such as Vitec2, I-Corps, Parallel18 and Startup.pr. In the summer '16, we had a successful pre-sale campaign.
Contact Information
Dr. Sheilla Torres (CEO) sheilla.torres@sunnelabs.com
Dr. José Lebrón (CTO) jose.lebron@sunnelabs.com