PRTEC TENANTS
Spotin
---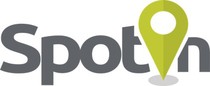 Provide unique experiences by providing information on those lesser known destinations, specially those that are untouched or unique. 
Products and Services
Make it easy to find remote not well known places.
Digitalizing "Word of Mouth".
Connect the community of adventurers:
Make easy the identification of other fellow explorers.
Connect novice adventurers to expert adventurers.
Connection with adventure service providers.
Contact Information
Brian González
(787) 597-5353
brian.gonzalez@upr.edu