PRTEC TENANTS
Medical Appointment
---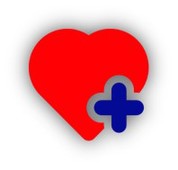 Medical Appointment
It is a mobile application that facilitates and benefit both patients and health care providers in the process of obtaining and track appointments.
Products or services
•
Reduce no show to medical appointments.
•
It makes easier assignment, confirmation and cancellation of appointments.
•
Patients will find a faster and soon appointment with a good doctor.
Contact Information
Andres Calle & Miguel Ruiz
Tel: 973-997-1704 & 787-464-1967
ing.andrescalle@gmail.com; Miguel.ruiz6@upr.edu
La Quinta Industrial Site, Balboa 177               Mayaguez, Puerto Rico 00680