PRTEC TENANTS
Environmental Policy Solutions
---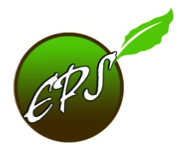 EPS is a non-profit corporation that offers a vision of a sustainable Puerto Rico. This is achieved through broad, fair, transparent, and effective of all constituents affected by social infrastructure projects, economic       and / or environmental. 
The purpose is to contribute to the sustainability of Puerto Rico through social scientific research and training of constituents in environmental decision-making processes.
Services 
Identify areas of human behavior that affect natural resource use, energy consumption, transportation,
Characterize the knowledge, perception and attitudes of the public at different infrastructure projects
Help overcome barriers to technology adoption
Develop strategies for maximizing the welfare of all taxpayers involved
Having a better understanding of the needs of different communities and capabilities needed to achieve collaborative transition towards a sustainable fund.
Contact Information
Dr. Cecilio Ortiz Vega – President
Dr. Marla Perez Ortiz –VP
Tel: 787-464-2936
Fax: 787-806-8584
Web: www.environmentalpolicysolutions.org
Address: La Quinta Industria Site 177 Balboa St. Mayagüez, PR 00680
Postal Address : Calle Obispado #245, Mayagüez, PR, 00623.