PRTEC TENANTS
BoriTRIP
---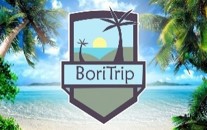 Development of an APP to help find and get informed of places where adventure tour operator can offer their services to local and internal people and also to tourists.
Products and Services
Mobile APP to find not well known places.
Helps to discover the beauty of the places by having the opportunity to hire a local tour guides.
Rent related equipment.
Visit shops and restaurants in the neighborhood.
Contact Information
Dennis Acosta and ShakirDetres
(787) 618-2011
dennis.acosta@upr.edu